OBJET by M.A.
RETAIL & FURNITURE DESIGN
......................................

The brainchild of the Maison Arabella team, Objet is an amalgamation of pieces designed by the studio to fuse form seamlessly with function.

This brand expression was a logical extension of the Maison Arabella visual language, differentiated with subtle changes in colours and font usage to give it a personality of its own, yet keeping a similarly rich graphic styling. We custom made additional distinctive patterns to be used across visual assets and gave the art-direction an edgier and bolder expression than the parent brand to stand out in the retail sector and engage a cult following.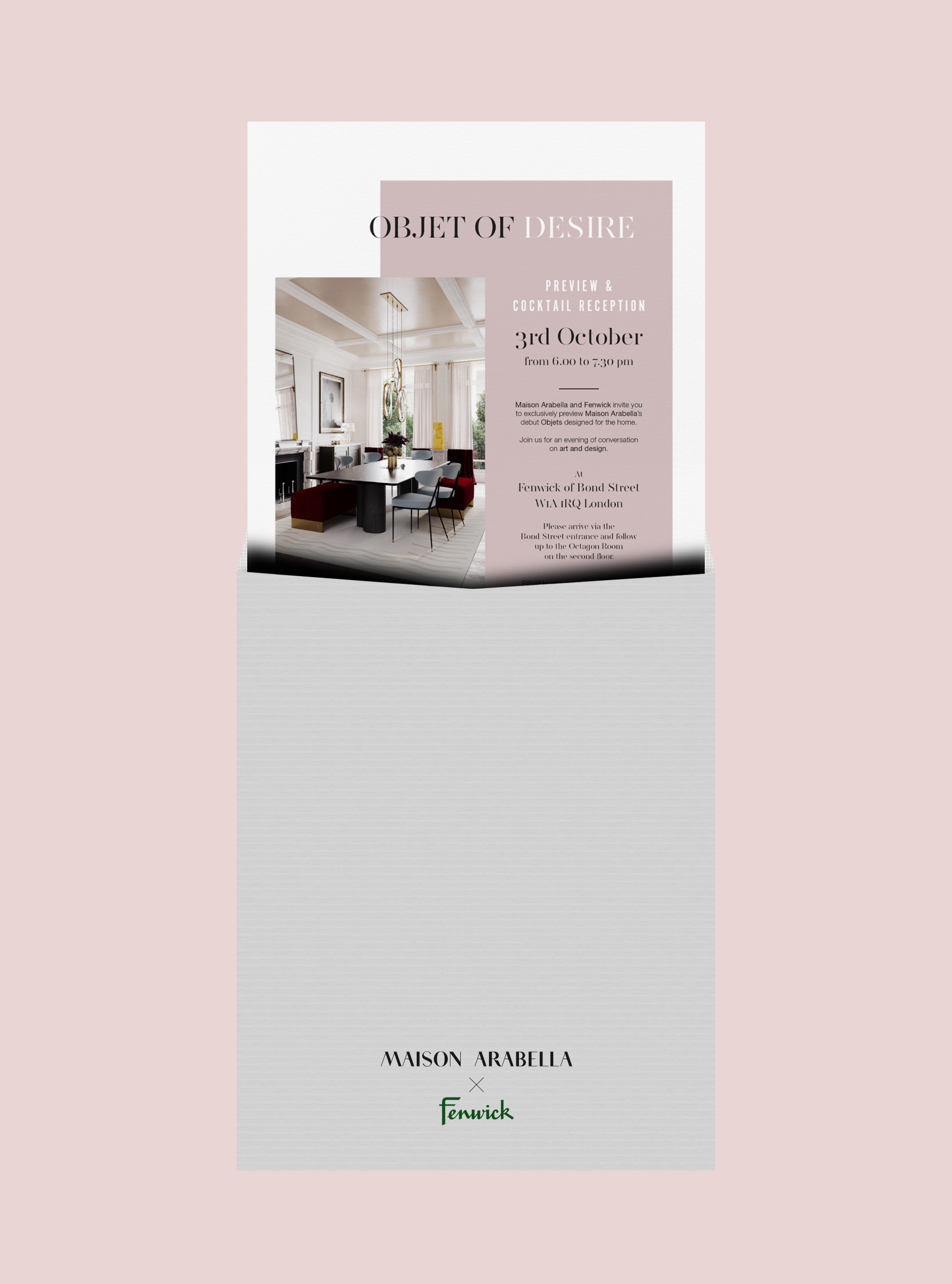 CREDITS:

Client: Maison Arabella
Product Design: Maison Arabella
Photographer: Aitor Santomé
Stylist: Nicole Smallwood
Model: Maja Simonsen
Hair & Make Up: Natasha Lakic
CGI: Jorg
Website Development: Gadget Media