Gran Hotel Inglés

Branding & Graphic Design | Art Direction | Signage & Wayfinding | Multimedia | Experience | Packaging | Product Design

The Gran Hotel Inglés has a glorious past as a cultural hub at the turn of the 20th Century, frequented by scholars, writers and famous people of the era, such as Virginia Wolf and Matisse. However, after the spanish civil war it fell into disrepair. The new owners, Hidden Away Hotels, asked us to develop a brand tapping into the history and also a view of the future. We joined forces with Rockwell Interiors Group and Hospitality Builders to create the harmony between the heritage and the contemporary.

There were two starting points. One, researching all of the previous collateral and ephemera of the hotel and two, using the untouched Barrio de las Letras neighbourhood as a source of inspiration. The resulting identity is directly inspired by the old-fashioned graphic artisans, using the same typography, layout and reproduction systems, which references the past, but with a language more direct and clean which brings us to the present. To celebrate the location, the logo was inspired by the particular hand-drawn type styles you can see all along the signage in this Barrio.

G.H.I. Opened with great success in 2018.

The re-birth of a Madrid icon.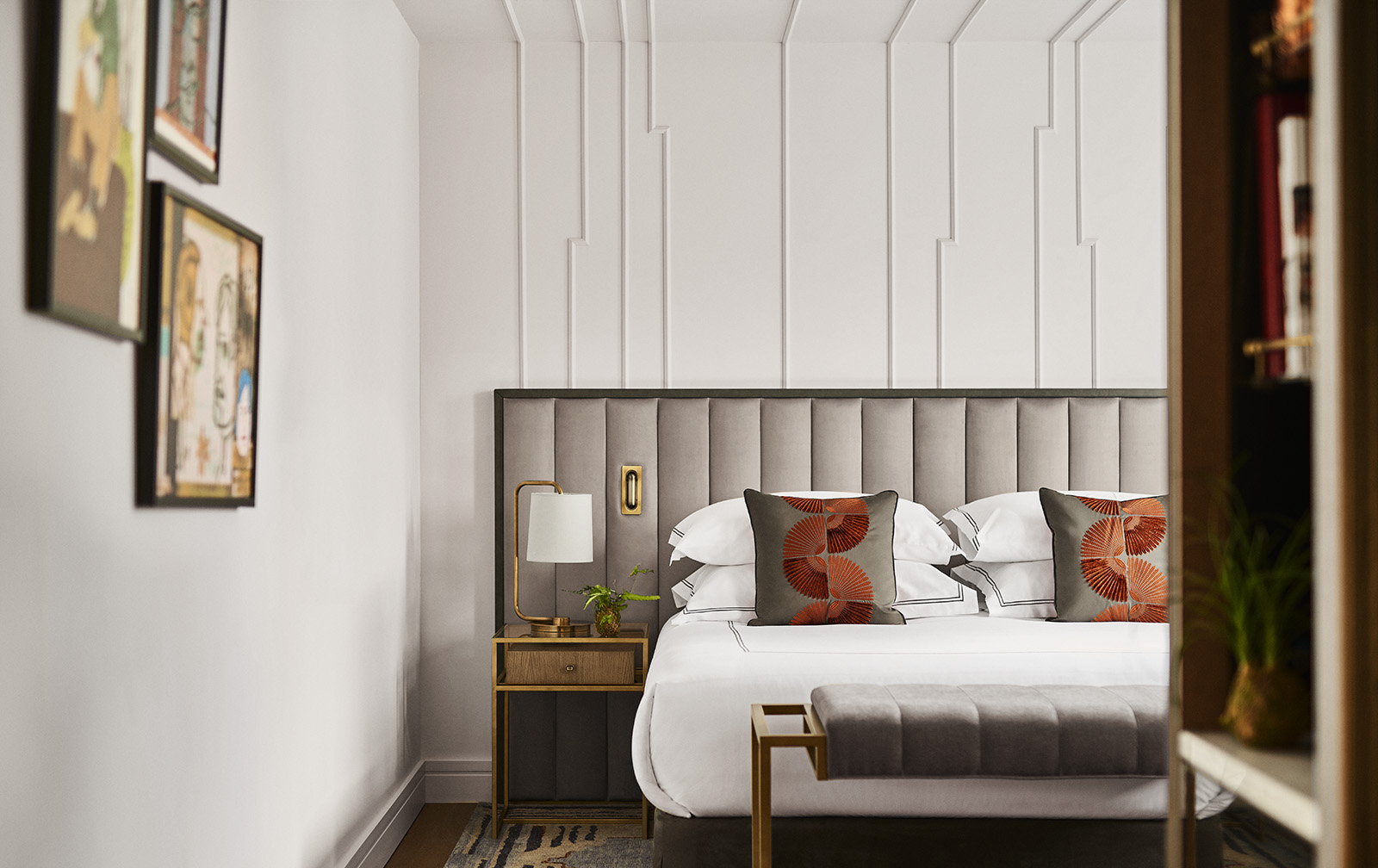 CREDITS:
Client: Hidden Away Hotels & Hospitality Builders
Photography: MontesinosAldazabal
Styling: Hospitality Builders